Purpose
Develop a mobile app that would make the process of booking an appointment in a beauty salon more convenient for customers.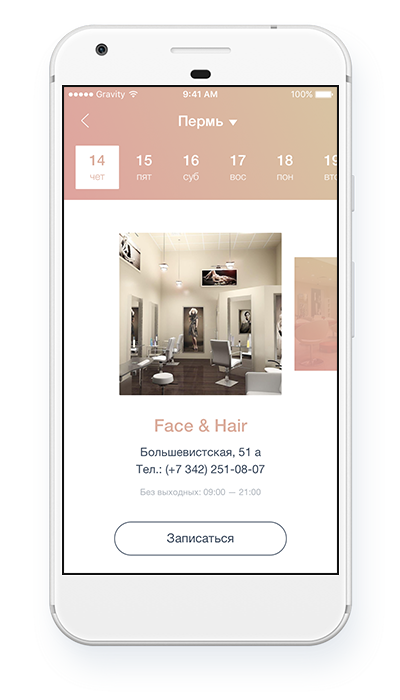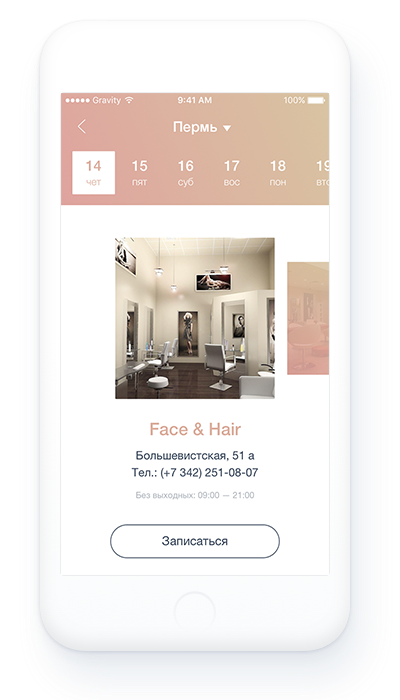 Realization
We developed a mobile application that features a user-friendly interface, a variety of appointment-making and social sharing options including sharing images and recommendations.
The app lets the users book appointments and choose services (for new customers), specialists (for loyal customers), and time-slots on the selected days.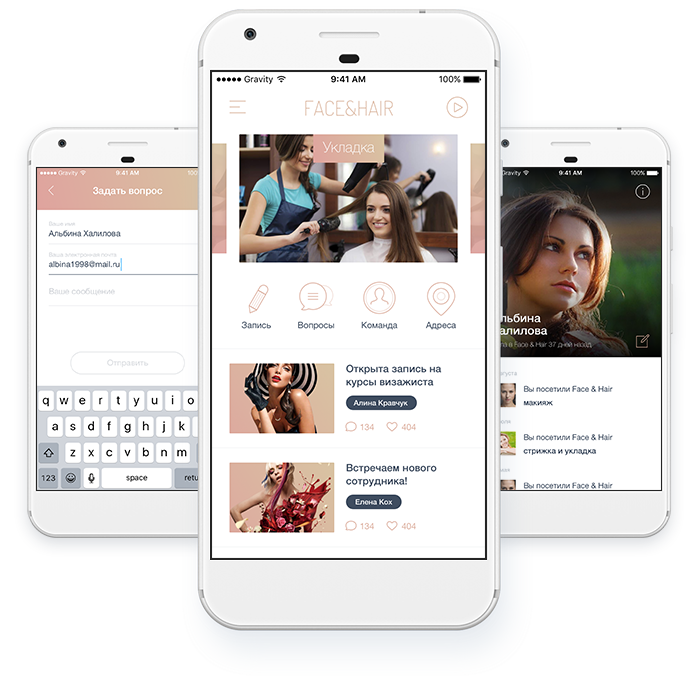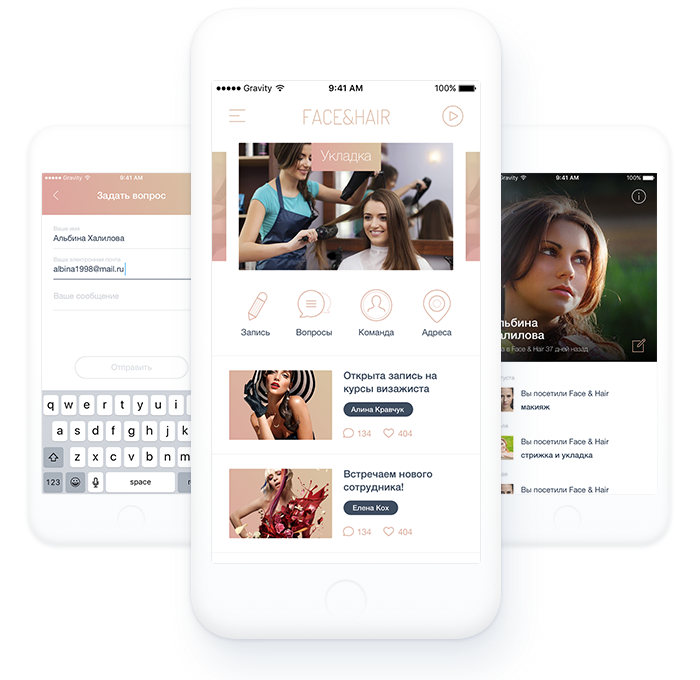 This project was developed in terms of non-disclosure agreement (NDA) and is not distributed through the market
We published it as demonstration of our potential.